Jun 13,2008 / By
Duncan
/ 2 Comments
Blogging on the Internet has become more and more popular over the last several years. Blogs are popular with readers since they are usually easier and more entertaining to read than news articles. Also, people like to write blogs because they rank well on search engines. If you want to write blogs then these are the things you need to do in order to be successful.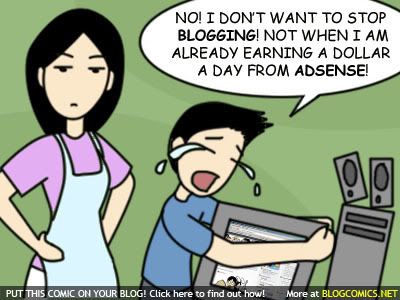 1.Write Frequently
You will quickly notice that the more posts you make to your blog, the more traffic you'll get. Plus, if you are constantly putting new content on your blog then people are going to want to check back there frequently.
So be sure you write a new post at least three or four times a day.
2.Digg Your Blog Read more... (462 words, 1 image, estimated 1:51 mins reading time)